Almost 5 Years ago I started my Blogging Journey with Blogspot.

After using it for more than 8 months i moved my site to WordPress from Blogger.

If you want to know the reason behind this then keep reading this article..

Almost everyone including me starts their blog on Blogspot just because it is a free platform.

You don't need any hosting, domain, paid theme, etc..

But the actual reality is, just to save few bucks you are going to destroy your future of Blog.

With that said, here's why you should avoid Blogspot at all costs.

Read also – How To Do Keyword Research [A Step By Step Guide]
15 Reasons Why You Should Never Use Blogspot
1. Google can Delete Your Blog
If you are using Blogspot to host your Blogger blog, then this could happen with you.

Basically, if you are hosting your blog on Blogger, then actually you are giving Google the right to access and control your site information.

Even shut down your blog or delete your blog when they see fit to do so..
---
2. It'll hurt your brand in Future
If you are planning to build your company or make a living as blogger, then i would never recommend you to start or host your blog on Blogspot.

Suppose you want to start a blog or company in Tech field, Then you should first of all research about them.

Do any of the successful blogger or company have a Blogspot Blog?

According to my prediction its Big No!

You should host your blog on your own host and custom domain..

I strongly recommend you to go with WordPress as a platform and choose siteground hosting (one of the fastest hosting in the world) to host your site.

You can even start on Wix, Medium, or Shopify.

But before taking this decision you have to think for long term..

Are you serious about building a company?
Are you serious about making money as a blogger?
If your answer is yes, Then choose your Blogging platform wisely..

I am still regretting my decision to start my blog on Blogspot. Because it completely wasted my 8 months of blogging career.

With that said, avoid Blogspot blogs if you are serious about blogging.
---
3. Blogspot Blogs Don't Perform Well in Google
I will suggest you to just go to Google.com and search for any good or profitable keyword and check if any blogspot.com domain is ranking or not?

I am damn sure that you will not find any blogspot blog ranking in top 10 at least for profitable and worthwhile keyword..

This is clearly proving that Blogs which are made on Google blogger platform do not perform well in Google search engine.

Search Engine optimization is already a challenging task and doesn't make it more hard for yourself by using Blogspot.

If you are using wordpress then you can easily optimize your blog post for search engine by using Yoast Seo or Rank Math Plugin..

Whereas it is very hard to optimize a Blogspot blog. So, it's better to avoid using Blogspot.
---
4. No Extra Features and Extensions
It is obvious that with the time you might need to add some extra features and functionality to your blog.

Maybe you need a contact form or you'll need a subscriber form widgets.

With blogger blogs there is no way to add such extra Features & functionality to your blog.

So, you have to adjust in what you get but this is not same in the case of WordPress.

WordPress currently has more than 52000 Plugins to add extra features and functionality to your blog.

Don't Miss – Siteground Coupon Code– Get Up To 75% Discount [Exclusive Offer]
---
5. It'll be big challenge to get Backlinks
According to my experience, most of the bloggers are not willing to link to Blogspots blog.

In Fact, i personally do not prefer to add any external link of a blogger or Blogspot blog.

Because blogspot.com domain looks like a low quality and cheap domain.

You can say .blogspot.com subdomain is a recipe for low conversion rates on your outreach.

---
6. You Must have to Follow Blogspot Terms and Conditions
Yes, you need to follow Google Blogger terms and condition.

In fact, you have to agree to their term even while signing up.

Which means Whenever you violate any of their terms and conditions, they will suspend your account.
---
7. You'll struggle to build website authority.
In the modern era of blogging, your blog need to be authoritative to rule the search engine.

In fact, the main objective behind building links and Search engine optimization is to increase website authority.

Do you know…

Why sites like Forbes, Business insider articles rank on the first page of Google within an hour of publishing….

The simple answer is they are authority blog…

As I already told you most of the Bloggers won't link out to Blogspot's blog as well as it is hard to do SEO on Blogspot blog.

That's why you'll struggle to build your website authority.

So it's better to avoid Blogspot blogs.
---
8. Almost No Support at all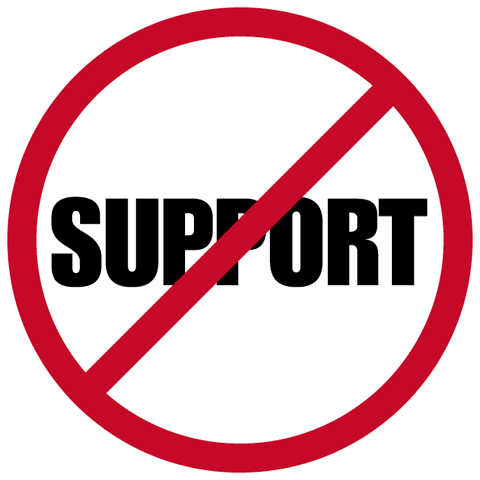 There is very limited Support available for Blogspot users. They are offering very basic documentation and a user's forum.

Which means whenever you will face any problem in your Blogspot blog, you have to fix it with yourself. No one is there to help you.
---
Read also – 25 Secret I Wish I Had Known Before I Started Blogging
9. You Can't Monetize
Blogger.com is extremely restrictive when it comes to monetizing your blog.

First of all you are not going to get AdSense approval if you are using blogspot.com domain.

Apart from Adsense they also have restrictions against services and product sales.

So, i am asking you…

Why to get into that situation where your blog or brand is going to tied down.

So, it's better to not use Blogspot.
---
Must Check out: How to Get Google Adsense Approval Within a few Days
10. Customization is limited in Blogspot Blogs
WordPress can save your lots of time and money. You won't need to design or create functionality from scratch.

There are thousands of premade free themes and plugins available for WordPress blog which makes your blog customization process very easy.

Whereas this is not same in the case of Blogger Blogs.

They have a limited number of themes that's why you will struggle a lot to customize your blog design.

When i was using Blogger Blogspot, i struggled a lot during tweaking with the design and wasted my lots of time during customization.

Still, i was not happy with my Blog appearance.

That's why I never suggest any of my readers start with Blogspot.
Must Check out: 50+ Social Sharing Sites That Boost SEO & Drive Traffic
---
11. Cannot use a page as Homepage
Yes, if you want to show something other than recent post on your Homepage of website then it is near to impossible if you are not a coder.

Suppose you run a business website, or you want to add some kind of offers and service to your homepage of blog then you can't easily add those things to your Homepage.

This was again a big reason why i moved my Blogspot blog to wordpress.

---
12. You cannot automate your Blog Backup
Yes, it is true that you can take the backup of blogger templates as well as the content. But you have to do this task manually..

Which means you have to always remember to do this on a continuous basis.

In case your blog got deleted or hacked then you need to have the latest backup of your blog to save your all the hard works.
---
13. Many .Blogspot Blogs Are Brutalized with Spam
As you may Know, many bloggers create web 2.0 for link building purpose.

This means bloggers create a free account on Blogspot, post some duplicate or low-quality content and finally add a link to their actual website.

As it is a very simple and easy way to build Backlinks. So, Bloggers actually do spam all the times…

Now my question for you is…

Do you actually use a host which is eventually used for Spamming?

I personally not..

And do you know by using Blogspot blog you can also get penalized from Google for using web 2.0s if the sole objective is to host a backlink.

I have personally seen many of my friend's blog got penalized by Google for this purpose.

---
14. Moving to a new Custom domain is a nightmare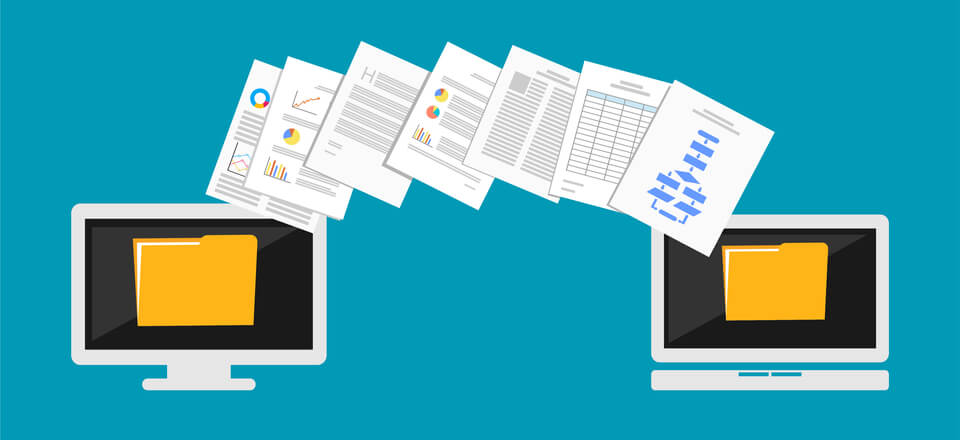 When i started Blogging, i do not have any experience with web development and site migration.

And I think this is same in the case of every newbie.

So, I just copied pasted all the content to my new domain.

Yes, I know I was stupid.

That's why I feel migrating a Blogspot blog is not only a big headache as well as it will also negatively impact your Seo.

However still if you do migration correctly, then 301 redirects don't seem to happen in practice with Blogspot, which mean your site SEO will still suffer after migrating to the custom domain.

So it's better to start your Blog on a Custom Domain.
---
15. Blogspot Future is not Bright
Google just doesn't seem that much interested in Blogger anymore.

We have seen google has recently kill their many popular services such as Google adsense for feed, Google reader.
As i already told you Blogspot is completely owned by Google, So your future also depends on Google.


Just Look at this list of updates. Since the start of 2015, the only update came from their sides is HTTPS.

They have the right to shut down their service whenever they want..
---
Now I'd Like To Hear From You
I might get lots of negative comment for this post…

But actually, it is necessary to realize that what bloggers are getting into by using Google Blogspot.
I know google is providing a platform where anyone can start their blog for free. Which is a big incentive for a new blogger.

But always remember that if you are using Blogspot then your future is not safe.
I would love to know your thoughts on Google Blogspot.

Feel free to comment down below and share this post..