Data entry jobs from Home are best for those people who want to make money online without doing any kind of investment.
Whether you are a college-going student, a housewife, a retired person or someone who is looking for making money in extra time, Data entry jobs are probably best for you.
Your income mainly depends upon your typing speed, experience & the type of data entry work you are going to do, on an average you can make from $250-$1500 every month easily.
But finding a good data entry work is one of the most challenging tasks, You'll see thousands of advertisement everywhere, which promises to give you data entry works but only a few of them are trusted.
So, I did proper research and contacted every company and finally today I am going to share all the types of data entry jobs and the name of the company who hires data entry workers. so that you don't have to waste your time & money for searching & doing it.
Read also – 15 Most simple Jobs for college-going students.
---
Types of Data Entry Job From Home
Here I have explained different types of data entry jobs so that you can find out which one suits you best.
1. Simple Typing Jobs
The first and most basic types of data entry jobs is Typing. You have to type the required text either from the given handwritten or PDF document.
In most of the cases you will be paid as per the page you type However, if the number of page is very huge, you may agree upon a fixed amount.
Mostly typing data entry job is in the English language, however, sometime you may be asked to type in regional language, as far as I have seen only a few peoples have the skill or ability to type in a regional language other than English. So, competition for typing in regional is far lower than English.
For normal typing job you need to have a good typing speed (approx above 55-60WPM)
2. Word Processor or Typist
This is again a good data entry jobs to work from home, where the work is little bit more technical.
You have to create mailing labels, reports, letters, etc. Good grammar skill, as well as vocabulary, is necessary to complete this job.
sometime you may have to work with more technical kinds of stuff like creating charts, tables, and graphs.
3. Captcha Entry Job
Captcha entry is becoming one of the most trending online data entry job in 2019.
This job can be done by any person whether he/she has any experience or not and that's the reason why it is so popular.
You'll be provided a software where you need to login with your username & password and then fill the captcha images.
On an average you can earn upto $500 per month from this jobs of data entry.
4. Online Form Filling
Although Form filling data entry work for home is not common buy yet you can find it on the internet.
Here you'll be provided an online form and huge data separately and you have to fill the value from given database into the each field of the form.
This type of data entry jobs needs special attention so that you don't fill up the wrong data in the given form.
5. Online Survey Job
Filling survey form is I think one of the most easiest data entry jobs from home, Here you need to answer some simple survey questions.
Basically, every company need customers feedback so they ask to fill up these survey forms.
You can fill up a fill survey form in just 5-20 minutes depending upon the number of questions.
6. Copy & Paste
As the name suggests in this type of data entry work, you need to copy data from one place to another.
Basically, you'll be given a text material in word or excel format and you have to paste it into another word or excel file,
This type of data entry work are very easy but at the same time, it is time-consuming and boring.
Additionally, Good knowledge of English is also necessary as you have to understand all the sentences.
7. Captioning
Captioning is a more advanced data entry work where you need to write headline & captions for the news agency. This job is mainly offered by news media agencies.
8. Image to Text
Next data entry works at home in our list is Converting image into text.
Here you'll be given an image containing text materials and you have to write those text into a word file.
To put it simple, basically you need to rewrite all the text given in image into word document.
9. Re-Formatting and Correction
Basically, formatting work includes formatting a document file, like changing fonts, indentation, aligning paragraphs, etc.
Sometimes client also tells you to format a long from which contains different fields like email, name, phone, address, etc.
In this jobs of data entry, typing work is less needed but you need to understand all the rule of formatting first to get started.
10. Formatting and Editing Job
To complete this job you need to have a good command over English because you have to not only correct spelling mistakes but correct grammar also.
You also need editing skills in which you have to reformat an entire document.
11. Converting Files
One of the best data entry jobs yet simplest one is Converting files which can be done by anyone.
Here you have to convert one file into another file but it is little different from normal or regular converting.
Here you need to convert an audio or video file into word document.
12. Email Processing
This is a very exciting data entry jobs from home which is related to processing of emails.
In this job, you have to read all the emails and find out what their content is about, sometime you may have to process 1000 of emails in a day.
13. Medical Transcription

Medical Transcription is one of the popular online data entry jobs from home where you have to attend calls and write down things what you listen during the call.
So, it is a little bit different than the regular data entry job. To complete this job you need a great listening skill and good typing speed.
Moreover, medical transcriptionist is one of the most highly-paid data entry job available in 2019.
14. Medical Coding
Medical coding is a bit different from transcription job, It is similar to translation.
Here you have to take medical reports from doctors which may include patient conditions, a prescription, or whatever procedures the doctor performed on the patient, and then you have to turn that into a set of codes.
To be frank, as it is related to someone health you need some experience to usually grab this job.
15. Proofreading and Copy-editing
Copy editing is a good way to earn money from home, here you have to check written material for spelling, grammar & Punctuation issue before it is prepared for proofreading.
When the written material is nearly ready to be a finished product, the proofreader searches for typographical errors. Both the jobs are bit different from the regular jobs of data entry.
Here you need a good English & grammar knowledge to complete this job.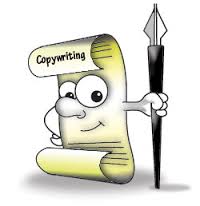 16. Catalog Data Entry Operator
Every big business & organization who is dealing in numerous products or services usually likes to outsource the catalog process as it is a very lengthy and hectic process.
Here you need to create an inventory list in an excel spreadsheet. An inventory has different category of products and you have to write down the serial number, product name, price, stock, etc into a spreedsheet. So, definitely in india, it is considered as one of the best data entry jobs from home without investment
17. Cleaning of Data
It is a very simple online data entry job, you have to detect, remove and correct erroneous data from a table or a database.
18. Powerpoint Presentation Jobs
If you have a little bit of powerpoint knowledge, then without any doubt, it is one of the best data entry jobs for you.
Here you'll be given raw data and you have to make a powerpoint presentation from that raw data.
Basically, Here you have to design the slides, make attractive tables and Graph and format the slide in a beautiful way.
Read also: Most Profitable Business Without Investment You Can Start in 2019
---
Best Places to Find Data Entry Jobs
1. Flexjobs
Flexjobs is a very popular and well-established site to find data entry or freelance jobs.
This is one of my personal favourite to site to find work from jobs since they screen for scams prior to posting .
So, each and very job listed one flexjob is vetted by a real person, so you don't have to sort through scams.
Although you'll have to pay for access to their job listing, still it is one of the best places for finding legit work at home data entry jobs online.
You have to pay at least $14.95 per month to access their listing, However, you can use "AFFILPROMO " promo code to get 30% off on your membership fee.
2. Microworkers
Microworkers is a bit different from Flexjobs, Here you'll get the short tasks that you can complete to earn money online.
Most of the tasks listed on this site pays you less than $1, but good thing is they only take your few minutes at the most.
Many of the listed jobs are basic online data entry jobs that do not need any kind of special skill or training. So, if you have at least 30 minutes daily in your hand then you can make a few bucks easily.
3. Scribie
Are you looking for a Transcription job?
Scribie is the best place to find transcription jobs online. Here Companies submit audio to Scribie and freelance workers transcribe it.
As you can choose the work you want to complete according to your knowledge & skill from their listed transcription jobs.
So, you have full freedom to decide when and how much you want to work. Each jobs pay minimum $5 per hour of audio to $50 per audio hour.
You just need to apply and complete a transcription test to start making money.
4. The Smart Crowd
The Smart Crowd is a great place to find data entry jobs. Firstly they take a typing test and select only those people who have good accuracy.
The good thing about this website is, it offers part-time online data entry jobs, so you can make extra income in your free time.
5. Amazon MTurk
Amazon Mturk is a similar site like Microworker where you can easily get online data entry jobs.
Basically, it is a crowdsourcing marketplace where business owners outsource their task.
If you want to make few bucks in your extra time then definately you should check out this site.
6. Clickworker
Clickworker is a leading micro task provider who is helping more than thousands of people in earning money online.
Here you'll find a large variety of works which you can complete and earn money online.
7. Indeed
Indeed is one of the biggest sites which is providing thousands of data entry works every month.
Although this website is good at weeding out scams, still you may find few so be careful my friend.
Just read the description of each job and check the job you find on indeed are work from home jobs or not.
8. Fiverr
There are literally thousands of freelancer who is making money from online data entry works with the help of fiverr.
You just have to join Fiverr and list your skill as a data entry operator, so that whoever needs a data entry clerk can find you and hire you.
You can charge $5 (minimum) for each job you complete on Fiverr. You just have to create a gig and give a good title like "I will do 1 hour of data entry job for you in Just $5" and a well explained description about your skill.
That's it now people can purchase your gig and after completion of the work they will make payment for you.
9. Upwork
Upwork is also a popular freelance site which is providing millions of freelance jobs every month. Once you visit Upwork, you'll find lots of data entry works there.
To get started with Upwork, You just have to join upwork and add as many details as you can add about you and your skill so that people can see your profile and easily decide to work with you.
Read also: How to make money online with Google?
---
Companies that Hire Remote Data Entry Clerks
Maybe you are looking for working as a remote data entry clerk but prefer to work for a specific company instead of freelancing.
So here I have mentioned few of the companies who offer remote data entry jobs from home.
1. Birch Creek Communications
Birch Creek Communications is one of the leading company who hire remote workers.
The company hires independent employees every day to complete the jobs in the field of data processing, transcription, and market research.
Currently, they have large number of clients including several big US government agencies.
You can directly click here to explore the employment opportunities on this site.
2. DionData Solutions
DionData Solutions is a reputable & well-established company from the past 2 decades.
They are providing all kind of data-related services to government agencies and private corporate companies.
They hire Data entry clerks who like to work from home to complete all of their jobs, You can directly click here to explore all the vacancies available on this site.
3. Capital Typing
Capital Typing is one of the reputable company which provides large variety of clerical services for business organizations. Currently, they are offering wide range of services beside normal data entry.
4. Smart Locating
Smart Locating also hires data entry workers frequently from all over the country.
However most of the time, you need to go to their office for face-to-face meetings. So if you are looking for an offline data entry job then you can definitely check out smart locating.
5. Ibotta
If you are a Colorado resident, then you can check out Ibotta who hires Data entry workers frequently.
You can check out their Jobs portal page to see if they are looking for data entry workers. Ibotta has a B rating on the BBB and pays approx $15 per hour to data entry workers.
6. Xerox
Xerox offers location-based online data entry jobs, however, you need to work on-site for at least one week before being allowed to work from the home.
You can visit their career page and type the keyword "work from home data entry" to see if the positions are available or not.
---
What Skills Are Required for Data Entry Online Jobs?
Here are some of the basic skills you should have in order to get success in the field of data input jobs.
Computer Skills
As you are working from home, all types of data entry jobs will be done using the computer. Although you don't have to be a professional techy to land data input jobs, still you do need to have basic computer skills.
Typing
To become a successful data entry clerk, typing is the most important skill you need to have because most of the data entry works involve typing.
The faster you can type, the faster you can complete the work. If you are planning to work remotely as an independent contractor, you'll be most probably paid based on the work you complete not on the basis of hours.
In the field of data entry, the average typing speed is 40 words per minute, so anything above that is pretty good start for a data entry clerk.
I would recommend you to give a typing speed test here to see where you fall.
Spreadsheets
These days most of the business organizations organize their data in spreadsheets, so it is important to know how to use spreadsheets to complete a data entry job.
Basically, there are only two programs which you should familiar with – Microsoft Excel & Google sheets.
Both the program has lost of features that can be tricky to learn. I would recommend you to watch Youtube videos to learn using spreadsheets for free of costs.
Word Documents
As a data entry workers, there is a high chance that you'll be using Microsoft word at some point in time. So having the basic knowledge of this program is mandatory to complete the jobs.
Powerpoints
I know anyone of you are less likely to use Powerpoint on a daily basis compared to Excel or word.
In fact, I am not much familiar with powerpoint as compared to excel and word but if you want to work as a data entry clerk, then you should definitely consider learning this skill.
Email
Emaily has become the primary means of communication for online data entry jobs.
I guess most of you have already familiar with Gmail basic features like attaching file, forwarding message, inserting links, etc.
If you don't, then make sure to learn proper email etiquette.
All Google Products
These days Google products like, Google slides, Google sheets, Google docs & drive are quickly becoming popular.
Although they are quite similar to Microsoft Programs, still today everyone is preferring Google product over regular Microsoft products because they allow multiple users to work on the same document simultaneously.
So make sure you have a good working knowledge and experience of using Google applications.
---
How Much Can You Really Make from Data Entry?
According to the latest research, On an verage a data entry clerk made approx $15-$25 per hour, However, it is not necessary that you get decent wages in every single data entry jobs, So you have to make sure that you choose the best available job in order to get best wages.
Moreover, the amount you make also depends upon the time you take to complete the job. Because as far as I have seen most of the data entry jobs are on a fellane basis which pays on the basis of whole work rather than per hour.
---
How to Avoid Data Entry Scams
Yes, my friend, there are lots of people like you who are searching for remote data entry jobs and scammers knows it very well.
That's why scammers post lots of scams jobs as legitimate opportunities. So here are few tips from my side to find out scam jobs.
1. Claims you'll make a lot of money
Anytime if you stumble upon a job that is promising to pay you a thousand dollar per months for minimal work, It might sound great for the first time, but unfortunately, they are lying to you.
Yes, I agree that you can make thousands of dollar every month, especially if you have some experience in specialized filed like, transcriptionist and medical coding.
But if you are searching for entry-level data entry jobs then keep your expectation low and reasonable.
2. Don't Pay to Get A Job
Recently I had seen that an employer was asking to pay money upfront before someone can start making money online.
If you are looking for data entry jobs to work from home, then you'll definitely come across these kind of scams where employer ask you for some kind of payment in order to get the job and then he'll walk away.
Always remember that no legitimate job provider will ask you to pay a specific amount before you start.
---
3. No skills required.
These days many scammers don't list that you'll need any kind of skills to get the job, because they want to make sure that a huge amount fo people will attempt to apply for the job.
Read also: 25 Actionable Tips to Increase Your Website Speed
---
Conclusion
If you have decided to start working from home as a data entry worker, then definitely it is going to be a great way to get paid in your spare time.
I have tried to explain everything about data entry job from home in this article, As there are different types of works available in the data entry field, You can choose any of them according to your choice and skills.
How was your experience in finding legitimate data entry jobs from home? Share your experience with us in the comment.