Every professional bloggers and Marketer says "the money is in the list"
However, building a list is often a daunting task, especially if you don't use a helpful tool that'll simplify the overall process.
So, If you want to build your email list, you need a simple way to ask the right people to join your email list at the right place & right time.
Make sense right?
Now you must be wondering how to accomplish all these three goals..
The simple answer is by using an email opt-in form, Yes your site audience will never give you their email without you requesting it.
And email opt-in forms are the best way to collect their email address through various ways. I have used multiple lead generation or email opt-in plugin in Past.
But I found Optinmontster as the most effective WordPress lead generation plugin. In this Optinmonster Review, I Will tell you how this plugin can help you in building your email list 3x faster.
OptinMonster: A Quick Overview
OptinMonster is now no more just a lead generation tool. It is a complete customer acquisition platform that provides a suite of tools to grow your email list and increase sales & revenue.
WordPress ninja Syed Balkhi and his team launched this premimum emial opt-in plugin in 2013 and till today it has managed to stand out from its competetior.
OptinMonster makes it super easy to build attractive and beautiful lead generation or capture form without having any knowledge of coding and graphics by offering a user-friendly interface.
One of the main reason behind OptinMonster popularity was "exit intent" integration, which was not widely offered by any other email opt-in plugins.
When exit intent is enabled, Popup form is only shown when a visitor is about to leave the site, this exit intent technology helped win the plugin plaudits from users and reviewers.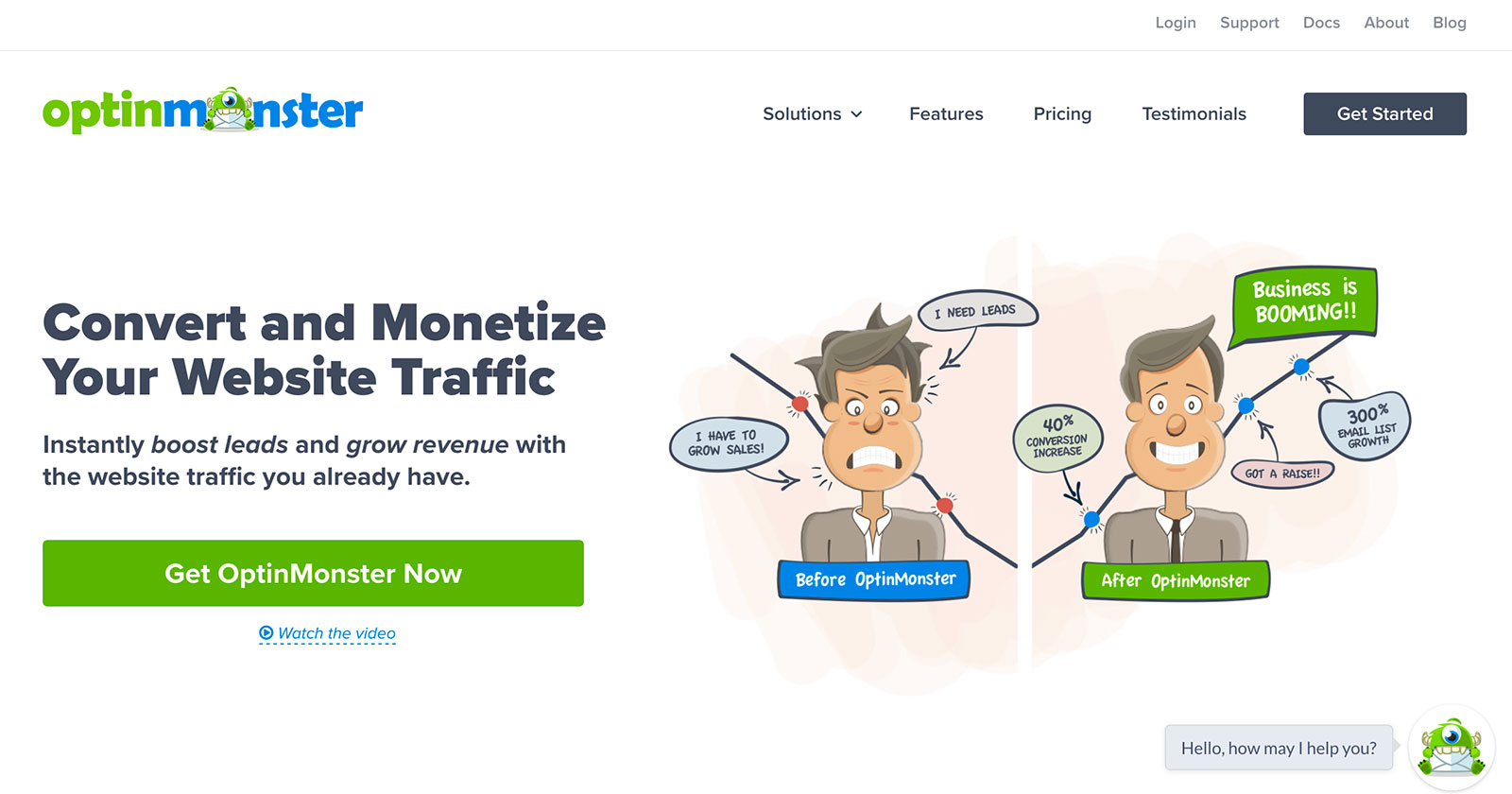 With OptinMonster you can easily :
Create multiple types of Opt-in Form by using their intuitive visual editor.
Easily connect those forms with your favorite email marketing platform.
Check how your opt-in forms are performing and improve them through A/B test
Show those forms on your website when a visitor is about to leave your site.
You can add custom HTML and CSS to forms.
You can create unlimited forms for different posts on your site.
In short, Optinmonster has tried their best to provide all the essential features which a user could ever need to start creating beautiful opt-in for growing their email list.
OptinMonster Review: How it helps you build your list 3x Faster
Before explaining the entire OptinMonster Interface, Let me tell you some special features of Optin monster plugin which can help you in building your email list much faster.
Read also: Thrive Architect Review 2019: Create Eye-Catching Layouts
[optin-monster-shortcode id="vsdwslcebn7trjv9krbu"]
1. OptinMonster offers a user-friendly interface
The first thing which makes me fall in love with the Optinmonster is their simple and clean User interface.
Without any doubt, it makes creating & designing your Opt-in forms much easier than most of the other lead generation plugin available in the market.
OptinMonster makes it easy to build a lead generation campaign even if someone is an absolute beginner.
Rather than clicking around a bunch of different screen like most of the Opt-in plugin, Optin Monster allows you to Point and click into a set of tabs to be able to create powerful opt-in forms, no designing or coding skill is required.
Despite being a single interface, you'll never feel cluttered and lack of any functionality which needs to design a good optins.
Read also – How to perform keyword research step by step Guide
2. Create a variety of different lead generation campaign
If you have ever used any other lead generation or opt-in form plugin, then you must have realized that most of them offer you industry standard "Popup" & "Inline" opt-ins.
Optin monster was also launched with only three types of opt-in forms in 2013. But since then they have tried their best to add more option to the list of popup form types, and currently, they are offering total seven sign-up form types – Each can be used for different purposes at a different place.
So, If you want to try opt-ins beyond the industry standard, then Optinmonster plugin is worth using.
Lightbox popup.
Fullscreen welcome mat window overlay (new).
Slide-in.
Floating bar (new).
Mobile optimized popup (new).
Inline/after post (new).
Sidebar widget
Latest Update: OptinMonster has recently launched a dedicated mobile popup campaign to boost conversion on the smartphone.
3. OptinMonster offers FREE Premade templates to grow your email list
You will always face difficulty to design an Opt-in from from scratch, unless you are a professional graphic designer.
Thaat's where Premade templates comes in use, OptinMonster Provides a tons of tried and tested beautiful looking sign-up form templates for each campaign type.
Till date, I have liked Optin-forms templates of only two Plugin which is Thrive leads & OptinMonster, Otherwise, almost everyone will offer you Poor templates which is not made to boost your conversion.
OptinMonster impresses me with their collection of Pre-made templates that you can use as a base for your campaign.
To make your campaign successful, all you need to do is just select the pre-made template which you want to use, make some changes such as colour, text & image and your pop-up subscription form is ready.
4. Offers detailed targeting options and can apply multiple rules
One of the areas where OptinMonster has speciality over other Signup form creation tool is its triggering and tagetting rules.
I will talk about this functionality later in this OptinMonster review, but honestly speaking OptinMonster is a lot more versatile than any other tool which lets you set up everything from Exit intent triggers to targeting based on time & inactivity sensor.
The best part of OptinMonster is you can set up multiple display rules for each campaign and even A/B test multiple display rule, so you can pick up the form which is generating maximum leads for you.
5. Use Clever MonsterLinks to Boost Your conversion by 785%
Optinmonster comes with a great feature called as MonsterLink. It adds two step optin to any link or image on your website.
According to Optinmonster this triggering feature can convert 125% faster than the standard Opt-in forms.
It basically uses the psychology principle known as the Zeigarnik Effect which states those people who initiate to click are more likely to finish the process.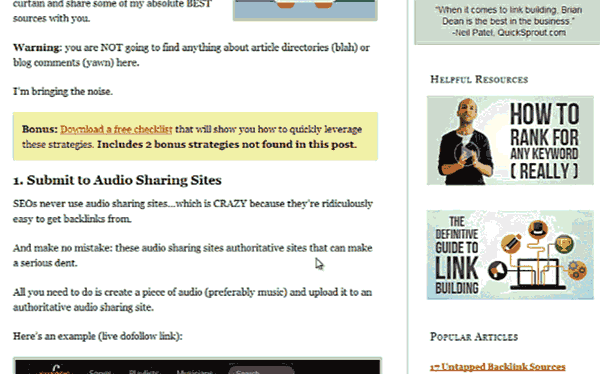 Since a site visitor has already taken the first action by clicking on the link or a button, they are much more like to subscribe to your email list. That's why MonsterLinks is considered far more effective than any other traditional opt-in forms on your website.
6. Their dedicated WordPress plugin makes implementation super easy
As I earlier mentioned that OptinMonster is a cloud SaaS tool rather than a normal WordPress plugin, You might be worried that Opt-in forms will be a little challenging to integrate with your WordPress website.
But you don't have to be!
OptinMonster was initially launched as a WordPress Plugin in 2003, and the developers added more features to make it more versatile.
OptinMonster offers a dedicated WordPress plugin that lets you manage your all campaigns from your WordPress dashboard.
Talking about my experience i felt it is super easy and simple, aside from the fact that you'll still need to create & design Opt-in forms in the cloud interface, You would never realize that OptinMonster is not a dedicated WordPress lead generation plugin.
Read also: Top 10 Successful Bloggers In India & Their Earnings
7. Easy A/B testing makes optimization accessible to anyone
You might have heard about A/B testing earlier, It is a powerful tool that helps you to enhance the effectiveness of your opt-ins form by testing two or more variants of a form against one another to find out which perform better.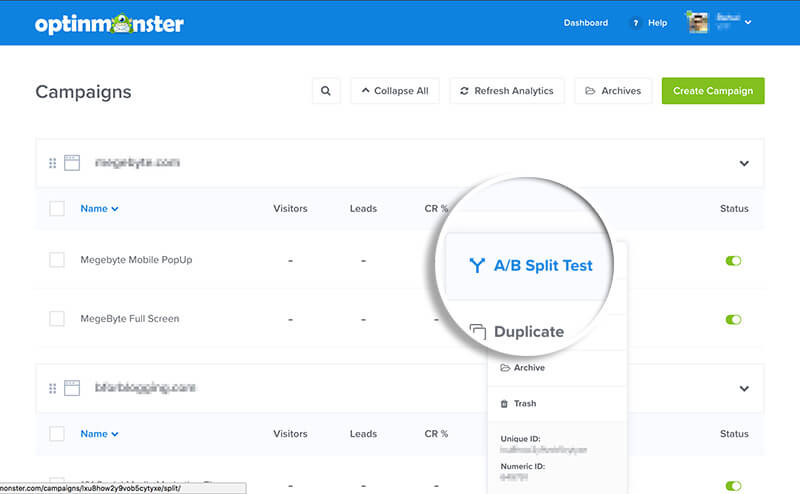 Lets see How A/B testing works?
All you have to do is create multiple variants of the same Optin forms and make small changes like Text, Font, headline, Colour, and other stuff and let the Plugin do A/B testing for you.
After running the A/B test for couple of days or a week , you can Pick up the Opt-in form which is generating more lead for you.
The best thing with Optin Monster is you don't have to sit constantly to monitor each and everything, Once you are done with initial set-up, Optin monster will do the backend work for you,
Read also – SEMRush Review – How It Increased My site Traffic by 125% in 6 Months
8. OptinMonster is ideal for people with multiple blogs
This feature won't be great for everybody as everyone do not own multiple sites, But still, for those who have multiple websites, the fact that this is a cloud-based tool instead of a WordPress plugin is going to make your life lot easier.
Lets check how?
If you have multiple websites, then with a WordPress plugin you have to install it on all of your sites, then login into each sites dashboard to create and manage Optin forms.
But With Optin Monster you don't have to worry about all these time-consuming processes, You can manage all of your sites and Optins from a single interface.
And I think this will definitely save yours lots of time and make your life more convenient.
How to use OptinMonster to create a beautiful Optin Form
Now let me demonstrate all the above-mentioned features in action so that you can understand the whole process and decide whether to go for Optinmonster Plugin Or Not.
Step 1: Create a new campaign
First of all, you have to click on "Create Campaign" to get started. Campaign is basically a specific from which could be anything from the below given list.
Lightbox popup.
Fullscreen welcome mat window overlay (new).
Slide-in.
Floating bar (new).
Mobile optimized popup (new).
Inline/after post (new).
Sidebar widget.
Once you have chosen a campaign type then depending upon your campaign type you can choose a campaign template. As I have earlier mentioned in this Optin monster review that they have more than 20-25 premade templates for each type of campaign.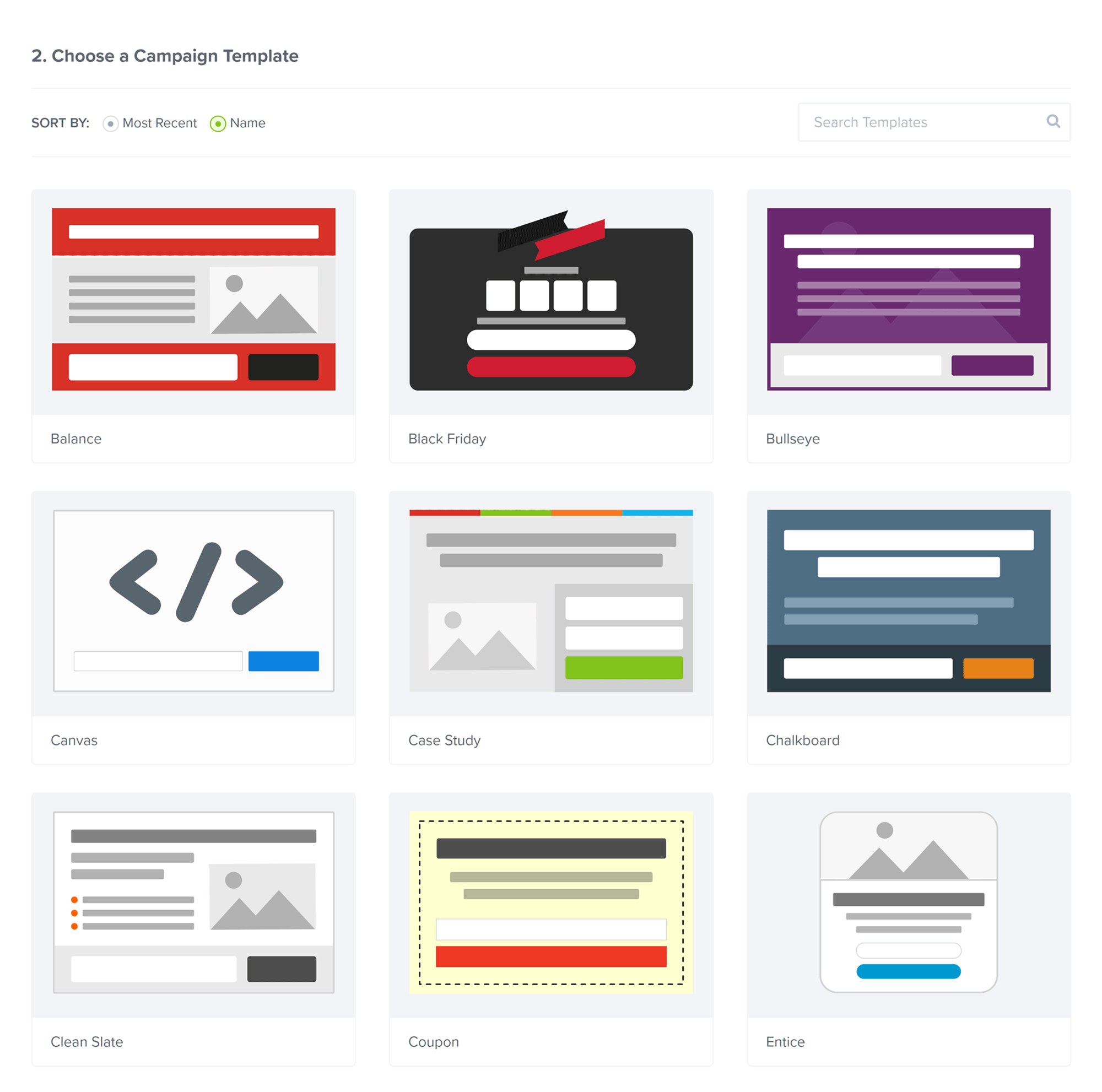 One small weird thing you'll notice is OptinMonster shows these weird graphics instead of an actual graphic, but don't worry you can easily check the preview of these Sign-up forms by clicking on preview buttons.
Once you have chosen your template, finally its time to given your campaign a Name & choose the website where you want to display.
---
Step 2: Customize your form in the intuitive Form editor
Once you finish the above-mentioned process, It'll take you to the intuitive OptinMonster form editor.
All thanks to the recent update to the Form editor, now you can simply click on a form element to start modifying it.
In fact, without any doubt, I can say that OptinMonster gives you a live front-end editor that rivals some of the Popular page builder plugins like Thrive architect and Elementor.
As OptinMonster provides you a live editor, You can simply click on a form element to start customizing it and you can even enter text directly to the form.
Through Form editor, You can easily make changes such as text, colour, button text, fonts and more to create a personalized form.
I personally prefer to use one of the many Prebuilt templates and replace the text and image to give my personalized brand look.
Beyond these customizing option, there are seven different tabs which allow you to configure your sign-up form. I'll go through each below.
Read also:Reasons Why You Should NEVER USE Blogspot
---
Display Settings
Basically, from Display tab you can configure the duration of the cookie, which determines how long your sign-up form will be hidden if a user:
Submits it (Success Cookie Duration)
Closes it (Cookie Duration)
This feature is available in almost every Optin creation tool and it is also recommended to use this setting to avoid annoying your site visitor by showing the same pop-up again & again.
---
Optin
From Optin Tab you can configure how your optin form looks to your site visitors.
From Optin Tab you can configure these things :
Whether to show the name field together with to the email field or not
Fonts
Form field placeholders
Custom CSS, if needed
Colors for all the fields
---
Yes/No Tab
Yes/No optin forms are those types of forms that include two different buttons first button to opt-in, and another one button to opt-out.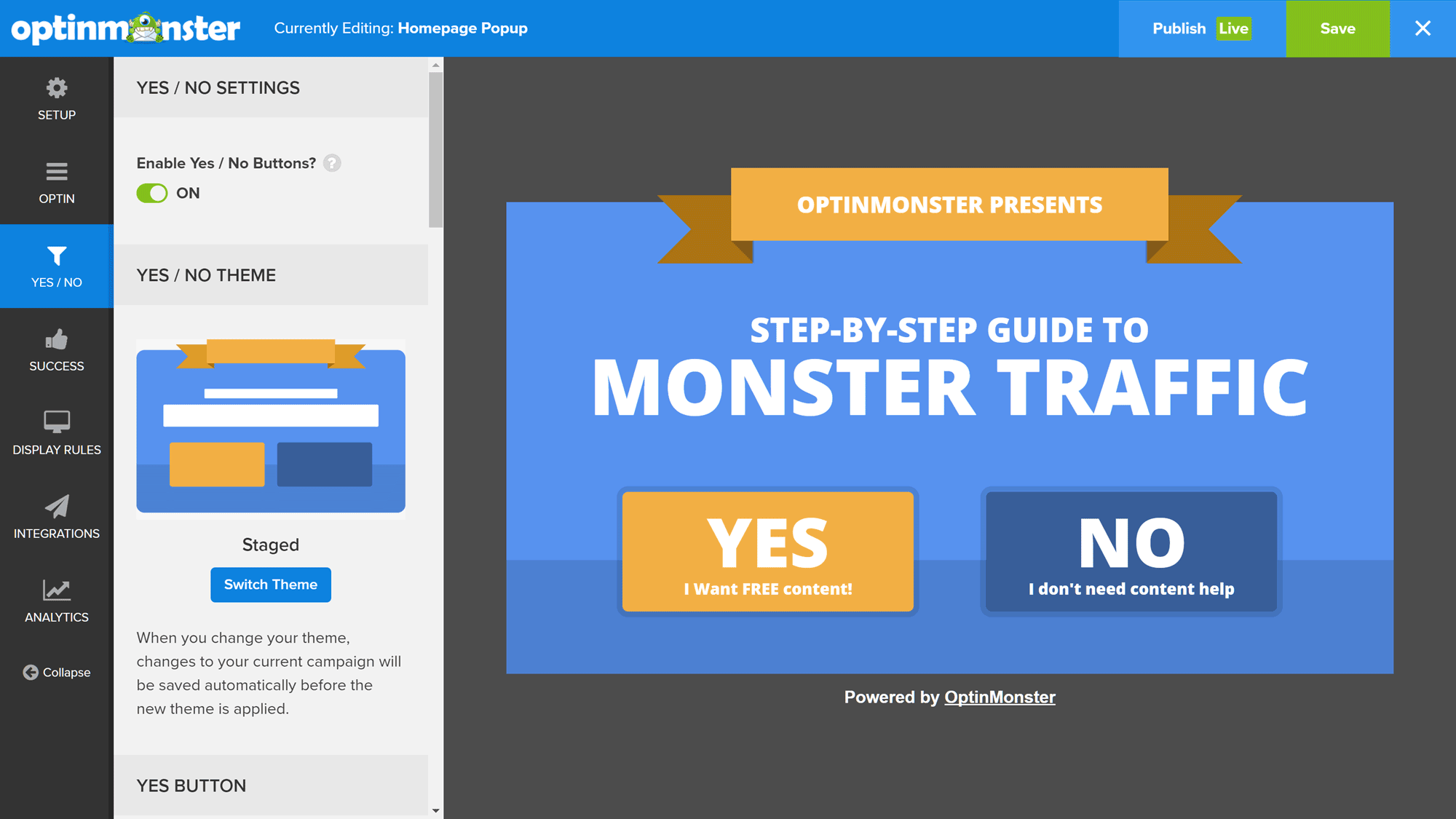 This type of Opt-in forms is always considered to converts really well for the reason that they use the Zeigarnik Effect.
Yes/No forms are really very effective and can be used for different Purpose:
Recommended reading: 6 Creative Ways to Use Yes/No Optin Forms
---
Success
Success Tab basically lets you configure what happens when a user fills their email address and click on submit button.
You can basically display a custom success message, redirect them to another page or Close the campaign and show the current page.
I personally redirect my site visitor to thank you page.
---
Display Rules
Depending on the type of Form you are creating, you'll have a different option in the Display rule tab which lets you govern how things will work on your site.
For example: If you are creating a Pop-up form then you can set the length of time your site visitor will wait before the opt-in form displayed, alternatively you can make use of brilliant exit intent trigger, etc.
Over The years OptinMonster has been regularly updated with the new Options for controlling when Your sign-up form will be displayed, where on your site it'll be displayed and who can see that form.
Here are the Option given by OptinMonster to trigger your pop-up :
Exit Intent Technology – Exit intent trigger basically allows you to show the Pop-up form when a site visitor is about to leave the site. (My most favorite trigger Option)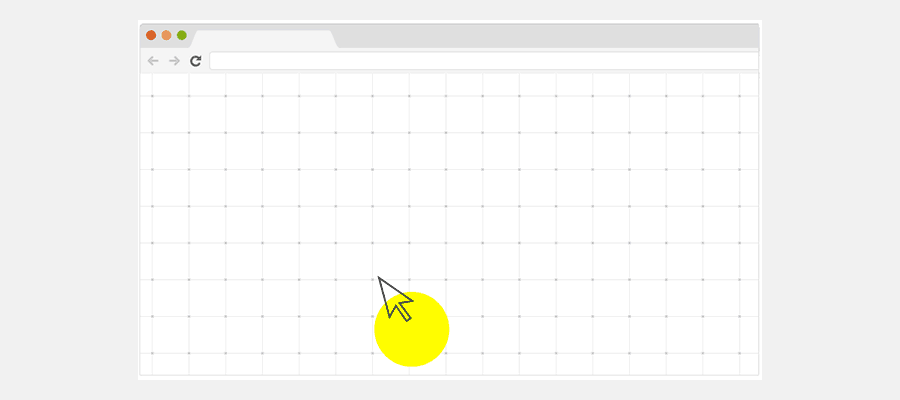 Scroll Based Triggers – With the help of this trigger Option you can display Opt-in forms when a user scrolls down the page.
Page-Level Targeting – This option lets you create targeted optins for different pages.
Time-Based Triggers – This trigger option lets you show an Optin form at the right time during their visitor (Like when a visitor spend at least 10 seconds on your website etc.)
Geolocation targeting – This targeting option lets you show Optin Forms based on the geographical locations of your visitors.
Inactivity sensor – This option lets you target inactive visitors and convert them into subscribers.
---
Integrations
OptinMonster is compatible with an impressive number of email service providers including MailChimp, Mailerlite, Aweber, Convertkit, Sender, constant contact with each update they are adding more and more new service providers.
Integrating your new Optin form with your preferred email list provider is very simple, all you have to do is select your email service from a drop-down list and then authorize your account.
---
Analytics
Finally, from Analytics tab you can connect your Optin froms with Google Analytics.
Once you connect your account with Google Analytics, It'll show you how ell your Opt-in forms are doing. This'll definitely help you in finding out the best performer and optimizing your strategy.
I find it bit odd that Optimonster doesn't have their own tool to view data & stats and forces their users to connect to Google Analytics to view data.
But as almost all the webmasters are already using Google analytics, so I don't see as the significant drawbacks.
Step 3: Publish your opt-in form to your site
Once you have finished customizing your opt-in form, finally its time to publish it on your site. You can click on the Publish button appearing on Top right corner.
Then , you can choose on which website you want to publish your optins.
While they have given functionality to embed OptinMonster optins form on any type of website via code snippet.
If someone is using the WordPress site, then their dedicated plugins make the process super easy to publish opt-in forms.
To use OptinMonster plugin, you just need to enter your API key to connect your plugin with your Optinmonster account.
Then you'll be able to easily manage all your Optin forms directly from your WordPress dashboard.
Once you are done with the publishing process, Finally your Opt-in forms will show on your website according to the display rule.
Read also: Infographics submission sites To Promote Your Infographic
How much OptinMonster Cost? (OptinMonster Pricing)
OptinMonster makes sure to make their service affordable for both beginners and advanced online marketers with their multiple pricing plans.
They are currently offering four different paid plans which starts at as low as $9 per month with basic features and range up to $49 per month for advanced marketers.
Conclusion: Is OptinMonster worth it?
OptinMonster is for all those Bloggers and marketers who believe in investing in the right tools & technology to get the maximum Rate of return.
OptinMonster requires a minimal amount of work and you can double the number of email signup within no time.
Additionally, If you are someone who doesn't like the idea of Pop-up forms, then Optinmonster provides you other options like slid e opt-in forms, Sidebar eMail OptinForm, Mobile Email Optin Form, After the post optin forms to make most out of it.
So, I believe OptinMonster is the cheapest way to grow your mail list as it is one of the most flexible and powerful lead generation tools.
Additionally, all of their plans come with 14 days no question asked refund policy, so in case if you don't find OptinMonster effective, then you can refund your money.
Special Offer! OptinMonster Coupon Code 2019
If you are willing to purchase this excellent WordPress Plugin.
Then i have a good news for you.
You can use Coupon Code VIP20OFF to get flat 20% discount off any OptinMonster Premium Plan.
STEP 1: Click on this special link to go to the OptinMonster Official website.
STEP 2: Select the plan you want to purchase.
STEP 3: Apply the Coupon Code "VIP20OFF" to avail your 20% discount.
I hope you'll find this OptinMonster review Helpful, If you have any question regarding OptinMonster, then do comment below.
OptinMonster Review 2019
OptinMonster is the cheapest way to grow your mail list as it is one of the most flexible and powerful lead generation tools.