Almost two and a half years ago, I started my blogging journey with one of the EIG Hosting (Hostgator) because they were providing hosting at a cheap rate compared to another premium hosting.
And do you know what I got in return?
My site got hacked three times in just in one & half month...
Yes, it was a very disappointing moment of my life as I was new in the blogging industry…
I moved to another host "Godaddy."
Again my bad luck – My site was continuously down for 2-4 hour every week.
Somehow from Twitter, I got the opportunity to talk with "Harsh Agrawal" founder of shoutmeloud.
He recommended me to try siteground hosting..
I gave it a try..
And I am happy to tell you that I am continuously using siteground from 1 year and almost 8 months on my Four different sites.
I know it very well that there are many peoples like me who are struggling to find a good hosting.
So, Today in this siteground review I will share my experience with siteground from past 1 year & 8 months as well as I'll tell you why you should choose SiteGround Hosting over others.
So, Are you ready? Let's get started..
SiteGround Overview
siteground was founded in 2004 by a group of university students. They are based in Bulgaria.
Siteground CEO 'Tenko Nikolov' says that – from beginning their vision was to provide one of the best hosting services and help the customers than any other standard hosting company do for their customers.
In a conference, he says that "Now our can proudly say that our company's support team answer more than a thousand phone calls, more than fifteen hundred support ticket and reply more than three thousand chat request each & every single day".
I will also share my experience with their support team in this sitegorund reviews below.
Siteground offers different types of hosting to their customers- Currently, they are offering Shared, WordPress, cloud and dedicated hosting – in addition to many other specialized plans.
They are trying their best to provide the fastest hosting services by providing free Cloudflare CDNs and SSL certificates.
Let's dive into the details now to know why sitegorund hosting is considered as #1 hosting company, Siteground Pros & cons & everything.
15 Reasons Why SiteGround Is An Excellent Web Host!
1. SiteGround Can Load Your Site 4x Faster!
If you are not new in the blogging industry, then you must be knowing "Speed is king"
In 2018, Google announced that Page speed will become a ranking factor in mobile search.
You'll be surprised to know that the world's biggest e-commerce site Amazon stands to lose up to $1.6 billion per year if their site were slowed down by just 1 second.
For a normal website, slow page speed typically increases higher bounce rate.
Recently, In a research, it is found that almost 89% of visitors close the site & navigate away if the site doesn't display anything under 3-4 seconds.
And such user activity indicates that the website does not provide any value to visitors and that's the reason why Google does not rank your site in search engine for a higher position.
Siteground understands this problem very well & that's why they have done their homework by using a powerful super cacher technology & slick combination of software and hardware.
Basically, the supercacher tool lets their user take advantage of different speed optimization technologies like Varnish Cache and Memcached.
It is a mechanism which adds several layers of caching on your website, thereby resulting in your website loading significantly much faster. Currently, no any other hosting company is offering this kind of mechanism at this price point.
In fact, Siteground was the first hosting company to implement Memcached in their shared server environment.
In addition, they speed up your site by using SSDs in all of their servers.
If you don't know about SSDs So, they are basically a kind of hard drives which delivers data up to 38% faster than any regular HDDs.
During a research using Pingdom Siteground without enabling their SuperCacher technology was put under a speed test and compared to different leading hosting companies.
As you can see in below graph Siteground came to 2nd Place for page loading speed.
Now they enabled SiteGround's SuperCacher & again tested with Other hosting companies…
And finally, siteground was able to get 1st position among different hosting companies.
How my Page speed got improved after migrating to siteground?
When I was on Hostgator I was struggling to maintain my site speed to at least under 3 seconds.
But Failed..
But when I moved to siteground, My site speed automatically got increased….
This is the difference between a Good Hosting and a bad hosting..
I am not the only one whose website speed got improved…
Check out these review of Happy customers who posted screenshot of their page speed on Facebook & Twitter after migrating to sitegound.
---
2. Siteground Gives You Maximum Uptime (100% uptime)
Uptime is another factor which I always consider while choosing a Hosting service.
Siteground has amazing uptime which is almost 99.9%.
It is a natural thing that every web host is going to have some down as they have to do maintenance and upgrades.
If you use any certain EIG hosting then most probably your server resource get finished and your website will go down for hours ( as I personally observed this)
I tested my websites with Uptime Robot to monitor my uptimes which are at 100%.
How Siteground is able to give almost 100% Uptime?
Before writing this siteground review, I did some research and found that Siteground uses their own technologies & handcrafted solutions to reduce downtime of their server.
Let's take a look at the technology they are using :
Using Linux Containers: Siteground built its platform on LXC (Linux containers) technology. This technology is highly resources efficient and provide great stability as a rock even during unexpected traffic spikes.
Using Pro-active Server Monitoring: Siteground DevOps team created an in-house server monitoring system, which can check the server status far more often than any other standard monitoring system.
Using Unique Anti-bot AI: Their DevOps team created an excellent Artificial Intelligence solution which stops between 500 000 and 2,000,000 brute-force attacks per hour across all of their servers which not online protect your site data but saves your resources too.
Using Secure Account Isolation Technology: In 2008, siteground came with a way to effectively isolate CHROOT accounts on shared servers at a time which other company never thought to use technology like this.

---
3. Siteground has the fastest response time across ALL web hosts
server response basically means time taken by a server to respond to a request before it stands to deliver content to the site visitors screen.
At present, SiteGround has servers available in these 4 locations:
Chicago, USA.
London, UK.
Amsterdam, Netherlands.
Singapore.
To make this siteground review more legit we tested the server response time of my website of last 6 months(the graph is given below) and we found that siteground has the fastest response time across all over the world.
On an average, their server response time is approx 300-400 which is quite good as compared to other hosting like Bluehost (450-515)
4. Always The Latest PHP Version
Siteground always give the fastest & latest PHP version to their users.
As you can notice in the given below list siteground offer latest PHP version as compares to other hosting company.
Do you know latest PHP version is super important for your site…
Because Latest version of PHP upgrade can make your site run 2-3x faster.
If you don't know which PHP version your host is using then just install Display PHP Version plugin and check it now.
---
5. SiteGround Speak WordPress Web Hosting
WordPress has become the worlds most popular content management system which is used by more than 75 millions websites.
And you'll be amazed to know that Siteground is highly recommended host by WordPress itself.
This recognition doesn't come in one day, they had to get through thousands of update for WordPress, supports ,special feature for WordPress users and many more thing to earn that recognition.
They are trying to give their best service to WordPress users by giving these features :
Exclusive WordPress Support: Siteground has lots of WordPress specialists who assist WordPress users whenever they face any type of issues.
WP-CLI Enabled: Basically Wp- CLI enabled allows users to manage their WordPress website by using the command prompt. Like they can upgrade their site, take a backup, publish the post or take any regular administrative actions.
1-Click Staging: They are providing the functionality to update the complete site in just 1 click.
Git Enabled: They have developed a special c-panel plugin that allows you to create GIT repositories through an easy interface

---
6. Highly Knowledgeable & Responsive Support
Whenever you are having any technical issue with your site, you definitely want a quick solution from your hosting provider.
Fortunately, customer service is also one of the area where siteground is paying special attention.
You will not get any single complaints about their support on social media.
As i earlier mentioned that they are answering 1,500+ tickets, 800+ phone calls and 2,000+ chat requests every day.
Which is not a small thing..
More than 450 peoples at siteground are always engaged with the customer to make sure they are given good support in three languages – English, Spanish and Italian.
Most importantly they not only help you regarding hosting related issue, as well as they also try their best to help you with CMS questions as well
Let's take a look at how any customer can contact them..
24/7 Live Chat, Phone support, and Ticket: I personally use their live chat features most of the time because I never need to wait for a long time there, they easily solve my problem in just a few minutes.
30 Day Priority Support: With their Grow Big Plan & above you get access to their special 30-days priority support, where their speedy support team sorts out your all type of issues. You will get a reply in just a minute or sometimes even less than that. If you give them access to your dashboard then they can even help you remotely!
Knowledge-Based Articles: They do have a knowledge base section on their site, where their team has written thousands of knowledge-based articles to assist their customers.
When siteground was Put to the test, their average customer responds time was only 5-6 minutes which seems impressive by itself when we compare with the other hosting companies.
My experience with siteground support team was always great, in last 1 year i have contacted them uncounted times and we never finished a live chat session with a problem unsolved!
---
7. Provides Best security to their users
WordPress website are always prone to hack and malware attack. So, It's always your as well as your host duty to keep your site safe from vulnerabilities.
They have a special security team which monitors multiple sources of information to stay updated on the latest vulnerabilities which could threaten the server of their customers.
Whenever a problem does arise, they utilize their expertise to come up with the solution to the problem rather than depending on some third-party security company.
Here's how SiteGround protects your website…
---
Artificial Intelligence Defends Against Rogue Bots
---
In 2017, Siteground launched AI platform (artificial intelligence) to block malicious bots.
Soon after the AI technology launch, "Hristo Pandjarov" says that they have got amazing results from the operation of the system.
Each hour their system blocks between 5,00,000 -2,000,000 brute force attempts across all servers.
---
Protection Against Hacking
---
Additionally, Siteground has a Linux container and account isolation system in place, which prevents your website from being hacked if someone else's site on your server is compromised.
In addition, siteground also provides extra security for sites with all shapes and sizes. They have some special tools for the security which includes Spam experts, spam
Assassin, Ip address Blocklist, hotlink protection, and Leech protect.
Note: You can also use their hack alert monitoring technique to keep your website more secure.
---
8. Daily Backup For Free of Cost
Do you know when my website got hacked why i faced so many problems?
Because I didn't had backup of my site…
Yes, that was my biggest mistake.
And when I contacted the hosting company they were asking to pay $100 for providing my site back up.
Somehow I managed to get backup of my site from a third party WordPress services provider company at $40 and restore my site.
So, it's always very important to keep the latest backup of your site. But taking backup each and every day may be a little boring & time-consuming process.
That's where siteground Daily backup feature comes in use, All the SiteGround's Cloud and Shared hosting options provide you daily backup feature.
And the best part is it is completely free of cost where most of the hosting company will ask you to pay extra price for daily backup feature.
So with Siteground you never have to worry about any data loss..
10. SiteGround offers Free Website hosting Migration
Where most of the Hosting companies charge an amount between $49 to $149 for website migration, Siteground offer completely free migration for their customers.
So, in case if you are migration from another host to siteground then you can take advantage of their free website migration service.
Note: Free Site migration is only available for their GowBig and higher plans (Leran more about growbig plans) For startup plan user they do offer a free WP Migration tool.
After Purchasing siteground hosting all you have to do is click on "Transfer an existing website" in the Account Setup Wizard.
For those who skip this option in Account setting wizard, they do get option to request website migration in the support section of their siteground account.
Just navigate to User Area → Support → Request Assistance from Our Team → Proceed to contact us here link and finally click on Transfer website.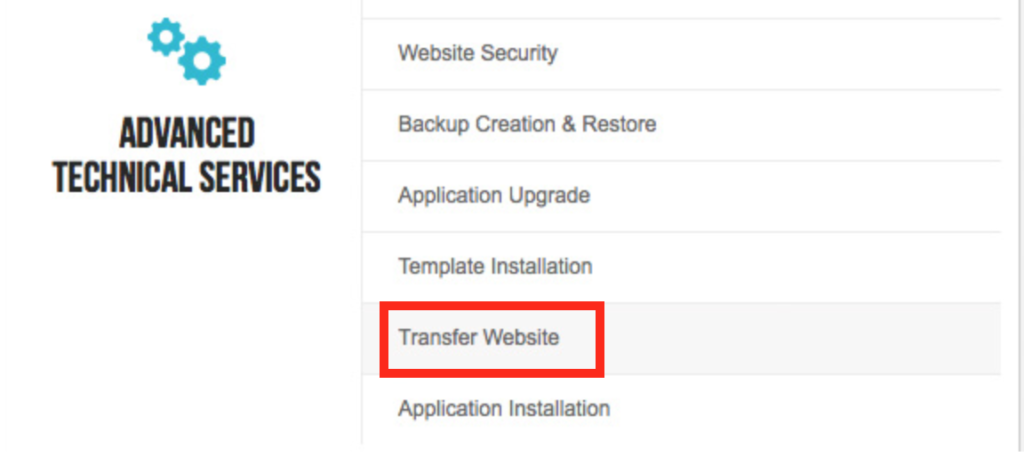 In general, they will transfer your website from existing host to Siteground under 24 hours, In my case, everything was done & my site was live in just 5 hours.
---
11. Siteground is rated #1 in Different Facebook Polls
I don't want you to purchase Siteground services just because of my experience, That's why i have collected some social media polls screenshot where SiteGround has been voted as the #1 hosting service.
If you don't believe these screenshots then Join the WordPress Hosting/WordPress Speed Up Facebook Group and see what real people say
---
12. Easy E-Commerce Installs
E-commerce applications which power the web's top sites like Volusion, Magneto & WooCommerce can be little difficult for those who are not technically inclined.
Fortunately, Siteground has made this thing completely hassle-free by making it easy for their customers to choose from more than 18 E-Commerce applications and install their favorite one in just 1-click.
They are also providing Free CDN, Multiple servers, advance caching solution, PCI compliance to make both yours and your customers experience with e-commerce site fast and enjoyable.
---
13. 5 Datacenters In 3 Continents (Siteground Is Fastest In India!)
Siteground has 5 state-of-the-art datacenter in three different continents and located in the following four countries which include Chicago, London, Amsterdam, Milan, or Singapore.
It is the fact that countries which are nearest to the datacentres location get to enjoy siteground speeds in all its glory.
Go over here to check out which datacentre is closest to your targeted audience.
If you are targetting US & UK like country then you don't have to worry much about data centers.
But what about those who are targetting Indian audience where there is no siteground datacentre present?
just don't worry about it because siteground hosted websites are still super duper fast in India too.
As our website is hosted in singapore datacentre, we tested a whopping 126 ms when pinged from Banglore, India.
So, overall it doesn't matter that siteground has not any datacentres in many countries like India.
Siteground latency reducing tools like Php7, NGIX technology, Super cacher, HHVM makes a site load fast from anywhere across the globe.
As you can see in the above image, i got good result pinged from other countries like US & Sao Paulo which has no datacentre present at all.
So, their 5 existing datacentre works excellent for any countries and load any site very fast.
From your side always make sure to choose the closest datacentre from your targetted country to get the best result.
* Pick Singapore datacenter if you're targeting India, Malaysia & Australia.
---
14. Free CDN and SSL Certificate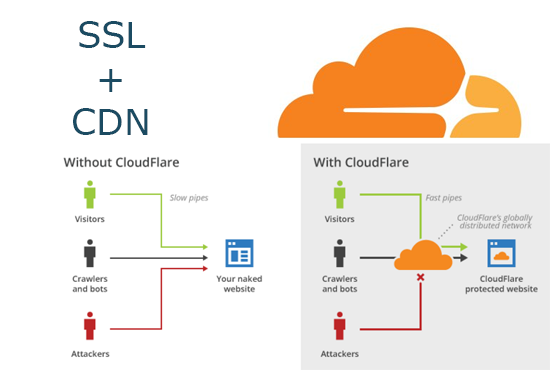 Another excellent benefit of using Siteground's service is you'll get a free SSL certificate and CDN (content delivery network) integration with their every plan.
And i must say that is a HUGE bonus for anyone.
If you have been part of the WordPress world for a while then you can definitely vouch for the fact that an SSL certificate has become must have for any WordPress website in 2019.
With Siteground every plan you'll get a Free SSL certificate (which normally cost around $60-$75) from 'Let's Encrypt SSL' which will definitely boost your website security & search engine optimization.
Additionally, they have included a Free integration of CDN for their customers.
The website using CDN are normally 4x faster than the website which is not using CDN.
CDN basically cache the data and content from the site on their global server and then deliver that content to the website visitors from a nearby location.
Which results in improving the user experience of your site visitors.
---
15. 30-Day Money Back Guarantee
Siteground may not offer Free Trial of 1 month for their customer but they do offer a 30-day money back guarantee which is a kind of security everyone wants from their web host.
So, with this Siteground feature, you'll have peace of mind. You don't have to completely commit to the siteground unless you are 100% satisfied from their first 30 days services & supports.
It is also important to know the condition applied for their money back gurantee.
You have to post a service termination request through the User area of Siteground account.
The day from which siteground activated their services, you have to claim within 30 days for a refund.
Cloud services offered by them is fully refundable for the first 15 days.
Renewal orders are not covered under 30 days money back guarantee.
Domain name and domain privacy protection charges are not refundable.
Paid support, dedicated hosting server or any third party services are not covered under money-back guarantee.
---
Demerits of SiteGround Hosting
Every products & services comes with some good thing and some bad thing and siteground is not a special case.
Apart from siteground excellent page load speed, great uptime, and supports, they do have some drawbacks.
And as earlier i mentioned in this siteground reviews i will tell you each and everything about siteground, so here are few small drawback you get with site ground hosting.
1. Limited Resources
When we compare other web host storage, siteground storage is bit on the small size
If someone want more server space, he/she will be charged $5 monthly for an additional 10GB of space.
But according to me this demerit or disadvantage of siteground is isn't that bad.
Why i am telling this?
Because sharing hosting accounts simply means that all account holder will share the ressources among themselves.
If one user of that sharing hosting get a sudden spike in traffic or use an unusual amount of space, It is going to affect the rest of users who are on the same server.
That's why site ground limit the space of every account holder so that space-hogging doesn't happen and every account holder of that server get to enjoy as fair as possible resources.
With Siteground startup plan, you'll get 10GB of web space which site ground recommends for those who receive almost 10,000 visitors every month.
If you need more space then you can move up to their Growbig plan where you'll get approx 20 GB of space which is recommended for those who receive approx 25,000 monthly visitors.
Still, you need more space? Move to their Growgeek plan where you'll receive 30GB of space which is recommended for those who receive approx 1,00,000 monthly visitors.
2. No Monthly Payment Options
Most of the website hosting company will make you fool with their 'month-to-month' payment option.
They advertise an obscenely low 'monthly' price.
But when you purchase their hosting service you have to pay for directly two-three years in order to get the hosting at their advertised monthly price.
The good thing i like about siteground is their transparency.
They are very straight forward and doesn't play the dirty game like other web hosts, they always advertised price for the 12-month deal.
They have stuck by their minimum subscription period being one year and I don't think they will change it in the future too.
And that's what I always like about a hosting company, at least they are not making fool everyone just to attract people to their hosting.
Must Read – How to Speed up Your Website — The Guide to a Faster website loading time
Siteground Plans And Pricing
Siteground has plans for all type of users, from small businesses to enterprise clients. Let's take a look at the plans they are offering.
1. Shared Hosting Options
SiteGround delivers when it comes to value. Currently, they are offering three types of plan in shared hosting for their users.
---
This plan is exactly how it sounds like – a comprehensive startup package for those who have just begun their blogging or online business journey.
This plan is perfect for beginner who just want to host 1 site with standard traffic volumes (up to 10,000 monthly visits)!
It is ridiculously affordable considering what you get for the money you spend, Which is just $3.95 per month less than the price of your morning coffee.
10GB of web space
Four server locations
Free Cloudflare CDN
Support for one website including all essential hosting elements
Full customer support and panel access
30-day money back guarantee
---
Growbig is perfect for those who run more than 1 site. This is the plan which I am also using.
So, if you are looking to host multiple sites successfully & economically then this plan is definitely for you.
Here is what you get with this plan :
20GB of web space
Lightning-fast speeds
Free SSL certificate and HTTP/2
Streamlined support for both Joomla and WordPress.
Host unlimited websites
3 levels of SuperCacher
Best cost/value ratio
All other essential features
---
This plan comes with 4 times more server resources and offers staging features a go-to hosting solution to host multiple websites affordably without worrying about uptime, slow website speed, and other common issues.
In addition, it includes some premium features specially designed for pro webmasters which include e-commerce tool, excellent hardware and another performance tool which offers superior control.
All standard features covered by either of the other two packs
30GB of available web space
Pre-Installed Git
Premium Backup & Restore
SG-Git for repo creation
Fastest shared hosting plan
WordPress special cache
Click here to know moe about siteground shared hosting
---
2. Cloud Hosting
Siteground also offers cloud hosting which is ultra-fast fully managed service basically for a larger website which gets high traffic.
It comes with 24/7 VIP support, 2 CPU + 4GB RAM which can make your site even more faster than on dedicated hosting.
Let's have a look at their different cloud hosting plan :
---
3. Dedicated, Reseller & Enterprise Hosting
It is basically a high end hosting where they are offering two kinds of hosting for those who require the most power and stability.
There is basically three plan offered by Siteground for dedicated server users which are "Entry, power, and superpower. The best part of their dedicated hosting is they are built on Intel Xeon processors and all plan comes with 10TB of monthly bandwidth.
Siteground also provides enterprise hosting where they build custom servers for the users and then manage them.
As siteground offers a wide range of hosting option for every type of users. We personally feel site ground Growbig & Gro geek option is good enough for more than 80% of websites.
---
Verdict: Do We Recommend SiteGround?
I think site ground is one of the Hosting company which actually understand the need of a customer and cares to provide them with that kind of service.
For me, website speed is one of the most important things and definitely after moving to Siteground, my website speed got increased.
Continuously, they are creating lost of special tools to optimize their server so we can get good server response time and as lowest as possible website load time.
All thanks to their supercacher feature which initially increase any website loading speed by almost 30-40%, PHP 7 implementation, and SSD hardware to deliver data across all over the globe.
They also offer some additional feature especially for e-commerce and WordPress website to give the best experience to their users.
So, Yes I do recommend siteground for all those peoples who are looking fora better and reliable hosting that takes the headache off their head.
Currently, they are also offering 60% off on their every plan So, For a limited time, you can sign up with them at 60% Off.
I hope you will find my Siteground Hosting review Helpful, Feel free to drop a comment about any question regarding siteground as well as make sure to share your experience with Siteground in the comment section Below..
Checkout More Awesome content:
Siteground Web Hosting Review
SiteGround is a solid host with impressive features, excellent performance and consistently fast speeds. With their 60% Discount offer they are the best in the industry,